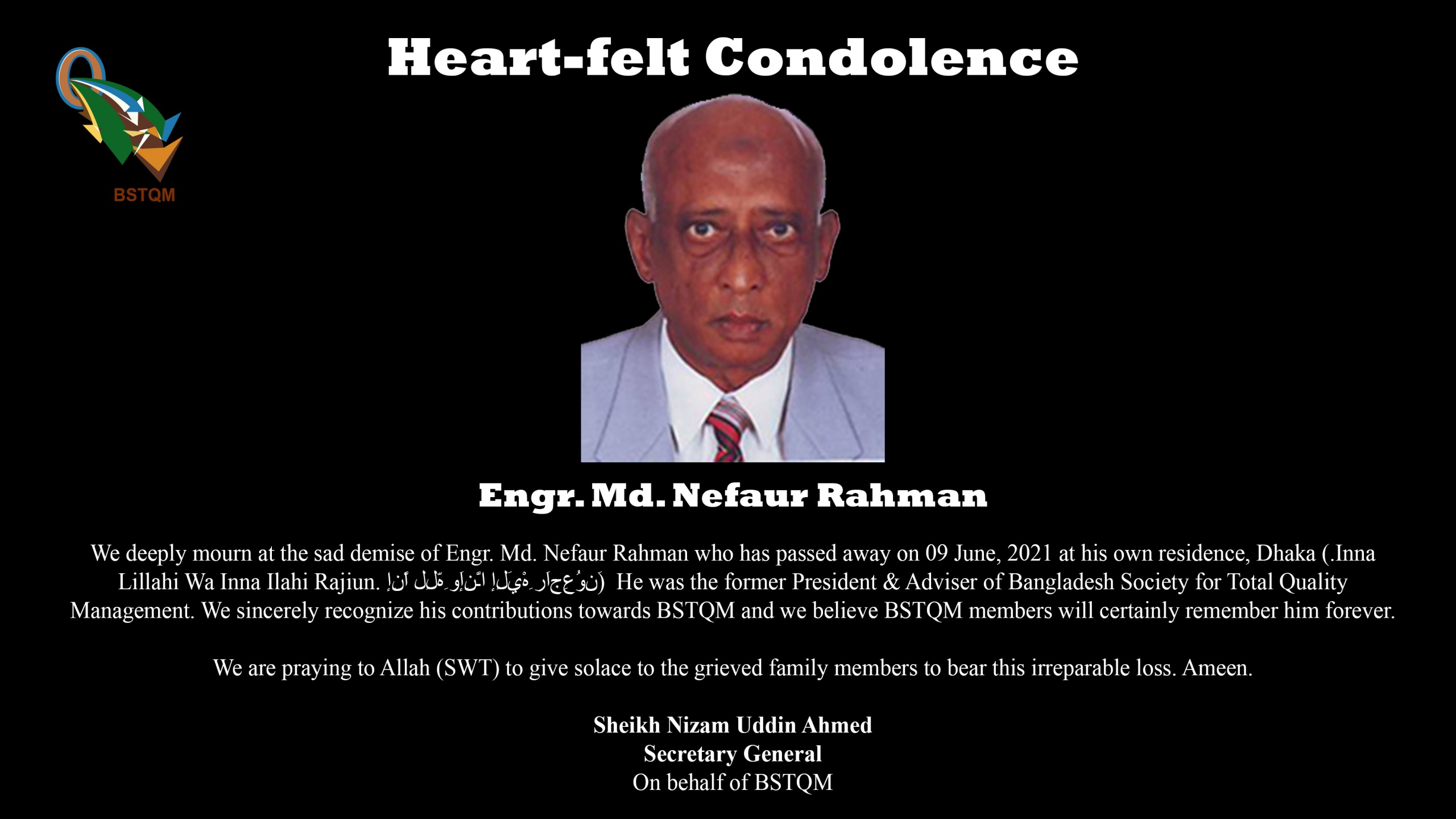 We deeply mourn at the sad demise of Engr. Md. Nefaur Rahman who has passed away on 09 June, 2021 at his own residence, Dhaka (.Inna Lillahi Wa Inna Ilahi Rajiun.)  He was the former President & Adviser of Bangladesh Society for Total Quality Management.
We sincerely recognize his contributions towards BSTQM and we believe BSTQM members will certainly remember him forever.
We are praying to Allah (SWT) to give solace to the grieved family members to bear this irreparable loss. Ameen.
Sheikh Nizam Uddin Ahmed
Secretary General
On behalf of BSTQM